Business. Trial. Lawyers. Trusted Business Advisors, Counselors, and Litigators for Alabama.
Birmingham Business Attorneys
Discover what our firm can do for your business by calling

(205) 920-2424

or contacting us online!

Partnering with Businesses throughout Alabama
At Brockwell Smith LLC, our mission is simple: Deliver high-quality legal services and favorable results to our clients. We have found that many clients who come to us are frustrated by the lack of attention, value, and efficiency that comes with hiring a "big law firm." We aim to create an environment where you feel listened to, understood, and appreciated. To that end, when you hire our firm, you get direct access to our legal professionals. Our Birmingham business lawyers are committed to offering an exceptional client experience and meeting your company's unique needs.
Our Attorneys
Delivering personal service and results for our clients.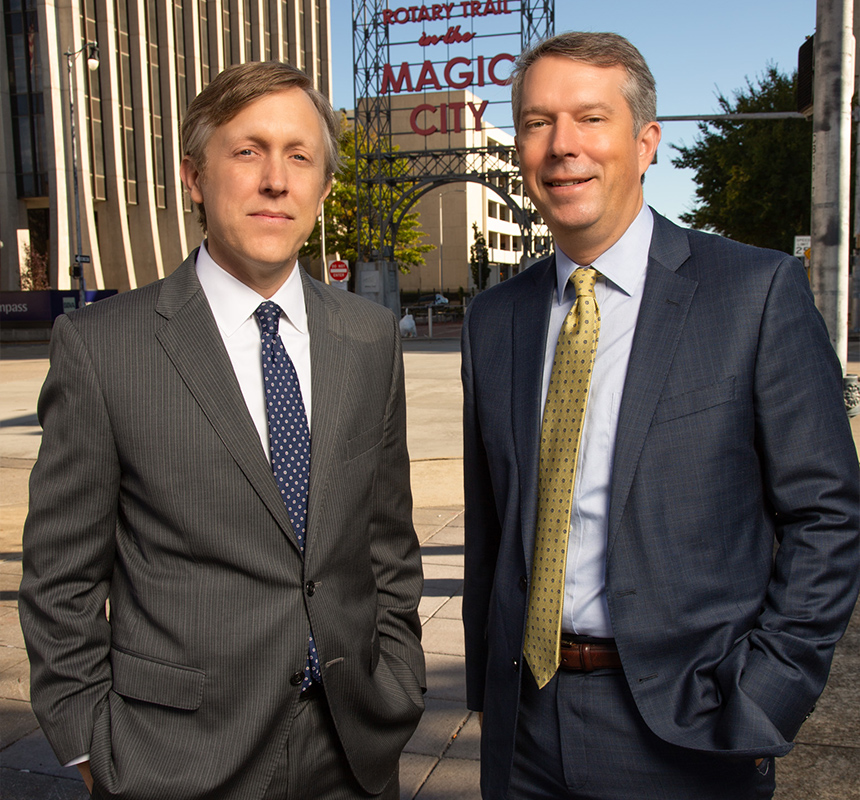 Experienced Litigators in Alabama
Our team at Brockwell Smith LLC is made up of talented litigators who are always ready to go to court. We have a strong track record of securing favorable settlements and verdicts for our clients in cases involving estate disputes, breaches of contract, construction litigation, and more. No case is too complex or difficult for us, and we are prepared to take cases to trial against larger parties. Whether we are representing you as a plaintiff or defendant, we will always fight for the best possible result.
Facilitated a $500,000 Settlement in Favor of Three Company Executives Who Claimed That an Employer Fired Them for Discriminatory Purposes

Guided Business Clients Through Zoning and Permitting Hurdles and Negotiated With the City of Birmingham To Achieve an Amicable Resolution

Lead Counsel for Winning Side in Owners Ins. Co. v. Jim Carr Homebuilder, LLC, 157 So.3D 148 (Ala. 2014), a Landmark Case for the Construction Industry
"Greg Brockwell and Jay Smith are top quality attorneys and have served my company and myself personally for many years."

- William B.
Sophisticated and Personal Representation
Though our firm is happy to assist your business with a specific problem or transaction, we are also capable of supporting you on an ongoing basis and offer a comprehensive array of services that can be tailored to suit your company's goals. Many of our clients come to us for help with a single problem but are so impressed with our representation that they continue to work with us in the future. We believe in the importance of personal relationships and work closely with each of our clients to ensure their satisfaction. No matter your circumstances, we sincerely hope that you will leave our office feeling well-served and better off than when we first met.
---
Do not hesitate to get in touch if you need legal advice. Contact us online or call (205) 920-2424 to discuss your case with our team.
---